Welcome to this special 20th anniversary issue of Focus.
Having worked for Sightsavers Ireland for seven years, I'm thrilled to have recently taken over as CEO. And I'm delighted that one of my first tasks is to bring you this special issue of Focus. That's because it celebrates you, our wonderful sight savers, and the life-changing difference you make to million of adults and children, including seven-year-old Luyando from Zambia, who features on the cover.
We've achieved a lot together, and I'm sure you'll be proud of all the happiness you're bringing to children and adults who might otherwise be living without sight. There's also a personal, heartfelt message from our patron, Michael D Higgins, the President of Ireland, which I hope you'll treasure – because we truly treasure you.
My warmest wishes,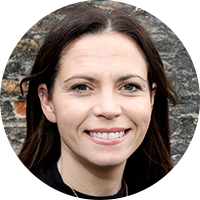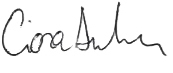 Ciara Smullen
CEO, Sightsavers Ireland